5 Tips to Help You Find the Perfect Summer Footwear for Sore Feet!
It's that time of year again when the weather is heating up. So many of us can't wait to release our feet from the confines of a closed in shoes into a pair of thongs.
However, for those who suffer from heel or arch pain, the thought of what to wear becomes a real "pain in the arch" when it comes to finding the ideal summer footwear that also meets the needs of troubled feet.
There are some great summer footwear options out there these days and more are always coming into the market place that have been developed by podiatrists and/or recommended by podiatrists and footwear specialists.
So please don't feel like you have to sacrifice fashion for foot health. Or that you're going to have to put up with a closed in shoe option until Autumn and Winter are back in full swing again.
By following the right tips from the right people your feet can enjoy the freedom of summer footwear too!
TIP 1 – BUY THE RIGHT SIZE
It's best to go shopping for your summer footwear towards the end of the day when your feet are at their largest.  Particularly during warmer weather i.e Summer you'll find your feet will naturally swell slightly too; so it's best to allow some extra room to accommodate this.
Your shoe should fit well so that your heel is cupped nicely at the back of the footbed and with a little space at the end too so that your heel isn't hanging off the end. Likewise, you don't want to be wearing a shoe that is too big either.
You don't want your toes to feel like they need to hold on to the foot bed to try and keep the shoe on.  This can result in foot soreness because the muscles in your feet are working overtime to keep the shoe on.  Thongs are a great example of when this would likely occur.
A good rule of thumb (or "big toe"…he he!) is that if you feel like your toes are having to grip on to the footbed of the shoe when you are walking, they are either too big or offer little support. If possible, shop where you can also obtain expert advice and fitting.
For expert advice and fitting (in South Australia) we recommend to shop with:
Grundys
Athletes Foot
Lana Lang's
Birkenstock
Ian's Shoes
Comfort and Fit
Ecco, or try
Bared Footwear (online store)
Sole Integrity (online store)
TIP 2 – THONGS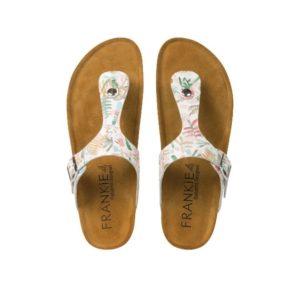 If you love wearing your thongs avoid the "flexible" thong variety where possible ie. the generic type or even the Havaianas. They provide little support and if worn too long or too often can increase the risk of foot, heel, arch and toe pain or can exacerbate these conditions if they already exist.
If you must, limit the amount of time you spend wearing them and avoid wearing them every day – alternate the types of shoes you wear each day if possible.
We recommend the following thong brands. Their contoured shape is designed to help support the arch and keep the feet in correct alignment whilst walking to help reduce and minimise foot, leg and back pain.
Orthaheels
Archies
Birkenstocks
Frankie4's
Fitflops
TIP 3 – SANDALS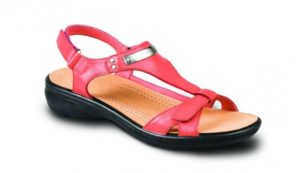 Because sandals and thongs are designed to be lighter in weight, and therefore more flexible, most styles tend to lose their arch support. Look for a sandal that has great support in the footbed that will provide a nice cradle for the foot and will provide the critical support needed for the forefoot, arch and heel.  An enclosed heel counter would be ideal.
Also look for additional support across the top of the foot in terms of adjustable straps that will help to create a fit just right for you. This will help minimise the foot slipping around inside the sandal and reduce the effort needed by the muscles of the toes and feet, as they work harder to keep the sandal/thong on whilst you are walking; this can cause or further exacerbate existing foot problems and pain. Try the following brands for a supportive sandal:
Revere
Orthaheels
Frankie4's
Fitflops
TIP 4 – HEELS
A little heel doesn't go astray…particularly for the more dressier occasions. Wearing shoes that are too flat can put additional pressure on your heels, arch, achilles and lower back.
Look for a heel that has a wider base (avoid the "kitten" and "stiletto" styles that can lead to instability and twisted ankles), and it's best to look for a heel no more than 3/4″.  Additional support in the footbed for your arch, cushioning, a rubber sole and a breathable lining will help keep your feet happy during your summer festivities too.  For heel options:
Frankie4's (brand) or try our recommended list of stores for multiple heel options
TIP 5 – BAREFOOT
Going barefoot and connecting to the earth is amazing. However, avoid going barefoot for too long if you suffer from foot or leg pain or have a history of foot and leg problems.  Start slow and build up going barefoot if this is something you're not used to.
Unfortunately, just like wearing flexible "generic" thongs, going barefoot can make your feet work a lot harder. This increases the risk of developing foot pain and discomfort such as heel pain, arch pain, big toe joint pain and lower back pain (particularly if you have suffered from these types  of pains in the past) ; or you could worsen your existing pain and discomfort.
REMEMBER…Everything in moderation!  No matter the shoe type/style, or even barefoot, please wear to the occasion i.e. don't go for a long walk barefoot or in heels if you suffer from foot pain.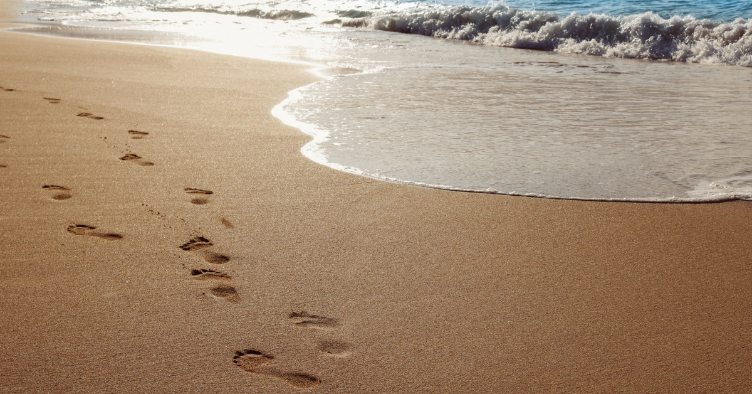 More blog posts…