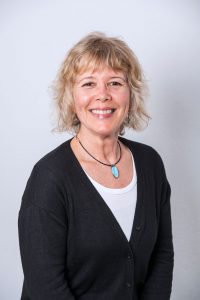 Wendy has been working at the Glenelg F&LC since 2014. Prior to this, she worked at a lovely bookshop for 15 years.
Wendy is the first person you'll meet at the Glenelg Centre. She will make you feel welcome and comfortable from the very first visit.  Wendy finds the most enriching part of her role is the conversations she has with our clients – some funny, some sad and everything in between.
In her spare time, Wendy loves walking in nature, gardening (novice), reading and making candles. But her favourite pastime is a day in her PJs with a good book or DVD!