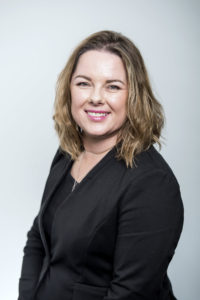 Emily is our Senior Practitioners Assistant and has been a valuable member of the F&LC team since 2008. Since completing a Bachelor of Nursing Degree in 1994, Emily has gained extensive experience within the health care setting having worked as a registered nurse in hospital, rehabilitative, remote and aged care facilities; as well as working within the pharmaceutical and chiropractic settings.
Renowned for her infectious smiles, Emily is the first friendly face to meet and greet our clients on arrival; and being an experienced care provider, graciously assists our clients every step of the way on their road to recovery. Emily is also our main contact on our social media pages, keeping you up to date with health and wellness information, tips and great content, and is more than happy to answer any enquiry.
A mum to 3 active boys, Emily originally hails from the Riverland and is a country girl at heart. In her "spare time" she loves to get creative, work outside in the garden (when it's not sooo cold in the hills) or you might just bump into her on one of her trail walks. She loves a good chuckle, is a bit of a "ninja" prankster, and is more than happy to debrief about the latest popular show. She's also passionate about her sports…you might even hear her on the sidelines at a local baseball, football, tennis or volleyball game cheering on her boys and their team mates.