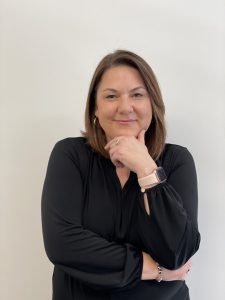 Raquel started her career in Finance and worked within that sector until 2007, at which time Raquel jumped at the opportunity to exit the cold hard world of finance to work for her Chiropractor. Over the following 4 years and having cemented her position within the family chiropractic team as a valued and respected team member, Raquel thought it time to spread her wings…and we're so pleased she did…because she joined the Foot & Leg Family in 2011!
From 2011 to 2017 Raquel continued to grow in her admin and support role, and created wonderful relationships with both our team and clients alike, on the back of her great sense of humour, honesty and compassion.
In 2017, as sad as we were to see our friend leave, Raquel answered the call of Australia and set off on her travels around the country! Just ask her where she's been and the places she's lived when you come in next…because we're delighted to say, that we sought her out to get her back on the team!
Raquel loves and is driven by the people interaction that comes with working at the front desk (that she could never find in the world of finance and real estate), and you can be sure that every time you visit, you'll enjoy a great experience!